Let me start off by saying I am using Win 7 Professional 64x version and have a PS3 SIXAXIS plugged into a USB 3.0 slot. I've never really written any posts like this so I will do my best to be thorough, concise, and hope to save some sanity before it becomes lost forever.
Since my last post, I was still having some problems playing
Tom Clancy's Splinter Cell: Chaos Theory
with my PS3 controller. Apparently in the MotionJoy Gamepad Tool, there is no option for the R2 and L2 buttons under the XBox 360 Emulator. It appears the program was created with only the old XBox controller in mind, not the 360. Whoops....
When I used the Game Controller Panel, it assigns the R2 and L2 buttons under the Z axis. Although it is only two buttons, I have found them extremely useful. I tried creating a custom controller profile but was running into a problem where I couldn't bind the right analog stick fully (no Ry positive or Ry negative). I tried every combination with no luck. In other words, I could look left and right but not up or down. So I had to go back to the XBox 360 Emulator. Since the PS3 controller lacks the proper PC drivers, only the XBox 360 Emulator setting will register my analog stick movements to their full potential.
A friend showed me this link so I could get the R2 and L2 buttons working. The author provides a clear and concise tutorial.
http://forums.steampowered.com/forums/s ... p=23611200
I followed the instructions above but was still having another problem. After days of research and frustration I thought "Will the madness ever end"!? Only when I end it. In
Tom Clancy's Splinter Cell: Chaos Theory
, the R2 and L2 buttons (key bound under the Joystick Settings) now worked but I was unable to use them simultaneously. The idea was to press R2 button to fire and hold L2 to steady my aim. Every time I tried to shoot while holding L2, the crosshair would shudder only slightly left or right with no rounds being fired.
What I discovered was that I cannot bind the emulated R2 and L2 buttons under the Controller (XBox 360 Wireless Receiver for Windows...) Joystick settings in
Tom Clancy's Splinter Cell: Chaos Theory
. So I bound them under the Keyboard setting as shown below.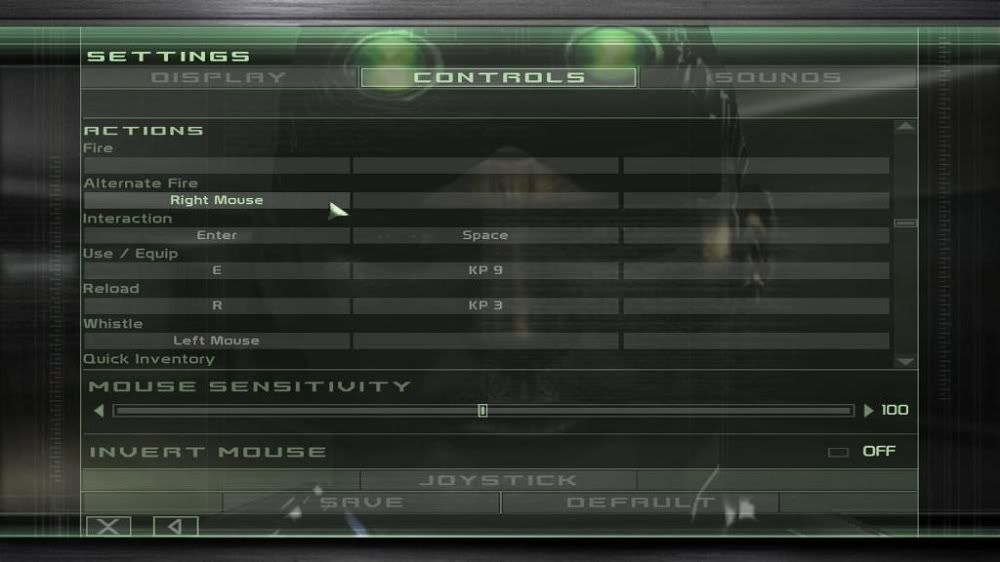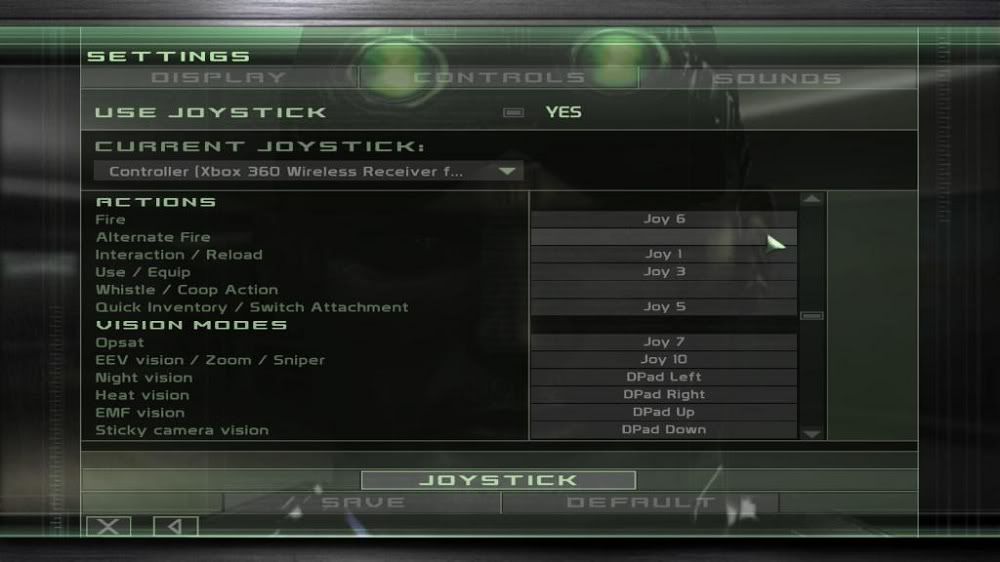 Conclusion: Any game you play for the PC must allow both your keyboard and mouse/joystick/PS3 configuration to work at the same time. If you want to use the R2 and L2 buttons, you must assign them in your game of choice under the Keyboard Settings and leave them unbound in the Controller/Joystick Settings. Although I am not sure about other similar PS3 controller configurations, but my best hypothesis is that this method will work for those controllers as well.
Please let me know if you have success and best of luck to you.
Alles Gute,
Weber